Heather and I got to go see Nine Inch Nails at the Red Hat Amphitheater last night for the opening stop of their 2022 tour. We haven't been to this venue before. It's on the smaller side as it only holds ~6k people. The actual performance was good, but I didn't love everything about where we were in the venue. The people in our row were constantly coming and going which leads to a lot of distractions. We were on the end of our row on the far left of the stage so we also had the crowds from concession lines. Not ideal, but I'll just try to remember that in the future. Luckily, none of that ruined a great performance.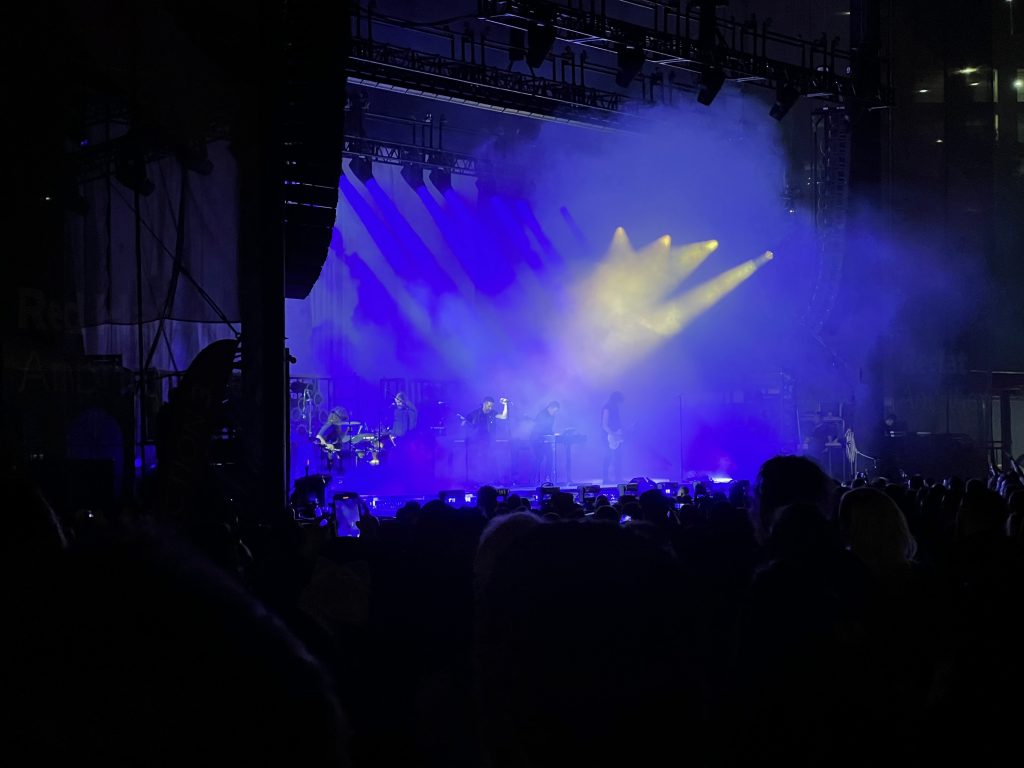 The setlist was a nice mix of favorites:
Somewhat Damaged
The Day the World Went Away
The Frail
The Wretched
March of the Pigs
1,000,000
Survivalism
Piggy
Closer
Play Video
The Perfect Drug
The Becoming
This Isn't the Place
Every Day Is Exactly the Same
I'm Afraid of Americans
Fashion
Only
The Hand That Feeds
Head Like a Hole
Followed up by the Encore:
Reptile
And All That Could Have Been
Hurt
Heather and I were trying to recall when we last saw Nine Inch Nails. To our recollection, it was 2017/2018, but unless my email has some big gaps, it was 2013 at the PNC Arena. That was a huge surprise as it doesn't feel like 9 years ago.
Honestly, as long as Trent Reznor wants to keep performing, I'm probably game to keep showing up 😃…